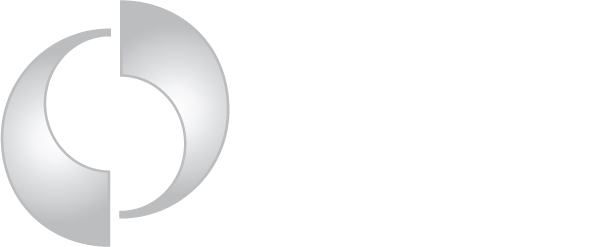 The Spine Center is specifically designed to provide our back, neck, and spine patients with comprehensive education and exceptional care through the combined knowledge, experience, and expertise of our specialty-trained back, neck, and spine doctors.
At Sierra Pacific Orthopedics, the region's most preferred orthopedic practice, our specialty-trained spine doctors are recognized experts in assessing, diagnosing, and treating patients with spinal injuries and conditions.
Spine specialists are medical doctors who have specialized training that allows them to understand the intricate workings of the back, neck, and spine as well as the many spinal conditions that can develop. The spine itself is comprised of more than 30 bones as well as the spinal cord and other soft tissues. Because of this, spine specialists must have expertise in treating issues that occur all along the spine. These spinal problems might occur in the lumbar spinal discs, the cervical discs, or the tailbone (coccyx).
Patients with spinal deformities, such as kyphosis or scoliosis, often require treatment from a spine surgeon in addition to other care providers. Spine specialists also treat patients with arthritis pain, those who are experiencing a tingling sensation in the spine, and those who have been in traumatic accidents and suffered spine damage.
Some people who experience significant back pain are worried about making an appointment with a spine specialist because they are concerned they will need invasive surgery or any surgical procedure that involves the spine, even if it is minimally invasive. While it's true that some patients may need surgical treatments, others will not and can benefit from one of the other nonsurgical treatment options for the spine that are available, such as working with a physical therapist.
Who Is a Good Candidate for Spine Surgery or Nonsurgical Spine Care?
Spine conditions can result in a variety of symptoms. Pay attention to these symptoms so when you meet with a spine specialist, you can provide him or her with detailed information regarding your pain. This will allow the doctor to make a comprehensive treatment plan for you, taking into account all the types of back pain and related neck issues you may be experiencing.
People with spine problems sometimes report symptoms such as:
Feeling uncoordinated when using the hands
Leg pain
Lumbar (lower back) pain
Muscle weakness
Neck pain
Numbness or a pins-and-needles sensation
Pain that shoots from the spine into the legs
Poor posture
Walking stiffly to reduce spine movement
If any of these symptoms seem familiar, you may have one of the following spine problems:
Compressed nerve
Degenerative disc disease
Herniated disc
Sciatica
Scoliosis
Spinal cord injury (SCI)
Spinal deformity
Spinal stenosis
Spondylolisthesis
Spondylolysis
Sports-related injury
What to Expect With Our Spine Specialists and Spinal Surgeons
After a thorough assessment, which may include electrodiagnostic medicine or on-site imaging (including X-ray, MRI, and bone density scans), our specialists will work with you to determine a course of treatment. Our experts always consider nonsurgical treatment first, such as anti-inflammatory medications, physical therapy with one of our certified physical therapists, and minimally invasive nonoperative options, like epidural steroid injections and in-office orthobiologics. Your doctor may also recommend adapting your daily activities to avoid further pain before suggesting surgery.
When back surgery or spine surgery is necessary, our spine surgeons utilize the state-of-the-art Summit Surgical facility and employ advanced techniques and procedures, such as minimally invasive spine surgery, discectomy, foraminotomy, cervical disc replacement, spinal fusion, and other disc replacements. Additionally, as part of our Spine Center, our providers work together to offer you comprehensive care and the latest treatments to help you live with reduced pain and restored function.
To seek specialized care from one of our spine doctors or surgeons at our Spruce Campus, call (559) 256-5200.
The Strength of Experience at Sierra Pacific Orthopedics
At Sierra Pacific Orthopedics, we are dedicated to providing all our fellowship-trained and board-certified orthopedic surgeons and specialists with every tool and resource they may need. This includes state-of-the-art technology, a dedicated staff, and the strength that comes from working side-by-side with a team of orthopedists and medical experts.
Our spine doctors are experts whose medical practices focus on patients with orthopedic issues, including those who need comprehensive spine care. Dr. Henry Aryan, Dr. Brian Lamar Brice, Dr. Larry Guinto, Dr. Gopi Kasturi, Dr. Lance Larsen, Dr. Robert Simons, Dr. Mark Sison, Dr. Connor Telles, and Dr. Roger Yuh are trained in the anatomy and function of the spine as well as the many conditions and injuries that can affect it. They offer a variety of treatment solutions, including nonsurgical treatment options, spine surgery, and interventional care, to help reduce or eliminate your pain.
If you have a spine injury or issue that's concerning you, contact us today at (559) 256-5200 or request an appointment online to receive the specialized spine care you deserve.
All Spine, All the Time
Our Spruce Campus is our exclusive Spine Center, where our expert team will provide for all your spinal care needs. Our entire Spruce Campus facility and staff are devoted solely to back, neck, spine, and nerve-related care. From comprehensive assessments and nonsurgical treatments to the latest minimally invasive spinal procedures, our spine surgeons and interventional spine specialists will develop and deliver the care plan for you.
Be Seen QUICKLY for All Your Orthopedic Needs
Injuries to the bones, joints, and muscles hurt. When you're hurt, a long ER wait time is too much. You need quick, specialized care from an orthopedic and sports medicine expert. When those injuries happen, be seen right away at our Orthopedic Urgent Care.
Our Current Hours:
Monday – Friday: 8:00 a.m. – 4:00 p.m.
Saturday: 9:00 a.m. – 12:00 p.m.