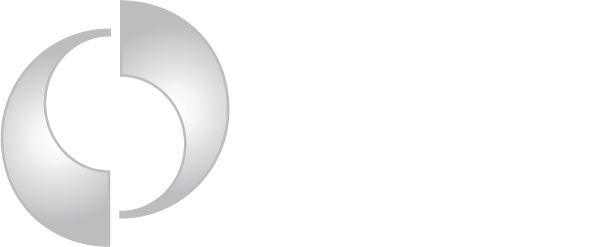 The Hand Center is designed to provide our hand patients with comprehensive education and exceptional care through the combined knowledge, experience, and expertise of our specialty-trained surgeons.
At Sierra Pacific Orthopedics, the region's most preferred orthopedic practice, our fellowship-trained wrist specialists are recognized experts in assessing, diagnosing, and treating patients with wrist injuries and conditions.
Wrist specialists are surgeons who treat patients with a range of issues, from arthritis and nerve conditions to sprains and sports-related injuries. Often times, these specialty-trained doctors see patients who have sustained a fracture or injury to the tendons and ligaments in the wrist as the result of a fall. Patients can also develop several nerve injuries and conditions related to the wrist, including cubital tunnel syndrome, which is an elbow condition that can also cause pain in the wrist. Carpal tunnel syndrome primarily affects the wrist and hands due to compression of the nerve that travels over the carpal bones of the wrist.
When a patient has numbness or a pins-and-needles sensation in the wrist, forearm, or fingers, their doctor will likely perform tests or take X-rays to check for indications of carpal tunnel syndrome. Although a doctor will always try nonsurgical treatments before recommending surgery, surgery can help with either carpal or cubital tunnel syndrome. These surgeries are known as carpal tunnel release surgery and cubital tunnel release surgery, which are fairly basic procedures that involve the relief of pressure on the nerves.
Arthritis and tendon injuries, like tendonitis, can cause significant pain in the wrist, but with the help of an orthopedic specialist trained in wrist conditions, pain can sometimes be reduced or eliminated with nonoperative care or surgery.
When Should I See an Orthopedic Surgeon Specializing in the Wrist?
Wrist conditions can result in a variety of symptoms. Pay attention to these symptoms so when you meet with a doctor or surgeon, you can provide him or her with detailed information regarding your pain.
People with wrist problems often report symptoms such as:
Daily tasks, like opening a jar or can, cause pain
Finger movements cause wrist pain
Numbness and/or tingling
Stiffness
Thumb pain that extends into the wrist
Unable to rotate the wrist
Unable to straighten the thumb due to wrist pain
Weakness, feeling of clumsiness, or inability to hold items properly
If any of these symptoms seem familiar, you may have one of the following wrist conditions:
Arthritis
Carpal tunnel syndrome
Cubital tunnel syndrome
De Quervain's tenosynovitis
Dupuytren's contracture
Distal radius fracture
Ganglion cyst
Hyperextension
Kienböck's disease
Radial tunnel syndrome
Sprain
Tendonitis (medically referred to as tendinitis)
Tennis elbow (lateral epicondylitis)
Tenosynovitis
Wrist fracture (or scaphoid fracture)
What to Expect With Our Wrist Specialists
After a thorough assessment, which may include electrodiagnostic medicine or on-site imaging (including X-ray, MRI, and bone density scans), our wrist doctors will work with you to determine a course of treatment. Our experts always consider nonsurgical treatment first, such as medication, physical therapy with one of our certified physical therapists, and in-office orthobiologics.
When wrist surgery is necessary, our wrist surgeons utilize the state-of-the-art Summit Surgical facility and employ the latest techniques, such as wrist arthroscopy, in performing advanced procedures. Additionally, as part of our Hand Center, our wrist specialists are also highly-trained hand surgeons, offering expert hand assessments and the latest hand and wrist treatments to optimize your function.
To seek specialized care from one of our hand and wrist surgeons at our Herndon Campus, call (559) 256-5200.
The Strength of Experience at Sierra Pacific Orthopedics
At Sierra Pacific Orthopedics, we are dedicated to providing all our orthopedic experts, including our wrist doctors, with every tool and resource they need. This includes state-of-the-art technology, a dedicated staff, and the strength that comes from working side-by-side with a team of orthopedic surgeons and specialty-trained physicians.
Our fellowship-trained wrist specialists, Dr. Erika Kuehn, and Dr. Alexander Majors, have dedicated their medical practices to patients with orthopedic issues, including those who need comprehensive wrist care. They are trained in the anatomy and function of the wrist to offer the expertise you need, from mending fractures to performing complex surgery, so you can get back to doing what you love.
If you have a wrist injury or issue that is concerning you, contact us today at (559) 256-5200 or request an appointment online to receive the specialized wrist care you deserve.
Be Seen QUICKLY for All Your Orthopedic Needs
Injuries to the bones, joints, and muscles hurt. When you're hurt, a long ER wait time is too much. You need quick, specialized care from an orthopedic and sports medicine expert. When those injuries happen, be seen right away at our Orthopedic Urgent Care.
Our Current Hours:
Monday – Friday: 8:00 a.m. – 4:00 p.m.
Saturday: 9:00 a.m. – 12:00 p.m.