Many diet programs fail because they rely on pre-packaged meals or shakes, with no long-term strategy for maintaining your weight once the diet is over. In contrast, our program uses real, fresh food from the very beginning. We'll teach you how to prepare your own nutritious meals as well as how to navigate real-world situations like traveling, parties, holidays, and eating out. This, along with the other tools and support we provide, helps ensure that the weight you lose today stays gone tomorrow and into the future.
To keep meal planning as simple as possible for you, LeanMD has devised a proprietary meal planning system, complete with sample shopping lists for popular stores and 7-day menu plans. Best of all, you'll be enjoying real, fresh foods in real environments. No "diet foods" or calorie counting required!
Recipes
Our recipe booklets are filled with delicious LeanMD tested and approved recipes. Many are designed to serve just one or two, and all are suitable for the whole family. Here's a snap shot of some of our delicious, healthy, and satisfying recipes. Our shopping and fast food guides provide lists of specific products at popular stores and restaurants, and can help you make wise decisions on the go.
Meal Planning – Eating Real Fresh Food
Trying to lose weight with programs that promote pre-packaged meals and processed diet foods is often unsuccessful in the long run, because these programs do not give dieters any resources for keeping the weight off. Plus, premade meals often lose their appeal after a few weeks, so you may not ever even reach your goals with these meals as the staples of your diet. With LeanMD, you can expect a uniquely personalized weight loss experience that incorporates real food to establish lifelong healthy habits for results that last. Keep reading to learn about our medically supported program's meal planning system that may make the difference for your weight loss attempts.
Why Fresh Food Works for Weight Loss
There are a number of reasons LeanMD emphasizes real, fresh food. Perhaps the most important of these reasons is the flexibility of the program, since our clients can enjoy dining out, attending parties, and celebrating holidays freely knowing how to make the best choices.
Constant variety
Instead of relying on a small selection of premade meals, you can savor a wide range of recipes with shopping lists to help you keep your diet fresh and new. Getting bored of the same food is one of the reasons diets often fail, but our meal planning system helps to avoid this slump.
Nutritional benefits
Fresh food is always going to offer the most nutritional value, which is why we will provide you with the tips and tricks you need to prepare more meals with whole, fresh ingredients at home. Plus, you can have more control over the specific ingredients in your meals, making it easier to plan for food allergies and other dietary restrictions.
Flexibility
Following a diet consisting primarily of premade meals can hinder your social life, since most social events revolve around food. LeanMD allows you to remain flexible with your social schedule, since we will help guide you toward the best dietary decisions in real world situations.
What You Can Enjoy With LeanMD
Recipe booklets, shopping lists, and easy-to-follow guides will let you prepare delicious meals that won't compromise flavor for a lower calorie count. Meals like Spicy Thai Chicken Salad, Lime Marinated Salmon, and Mango-Paprika Pork Chops represent just a small sampling of our recipes, which are created with international flavor inspiration.
Our team will work with you to address the health issues that could hold back your weight loss so that you can shed pounds quickly and keep the weight off for good.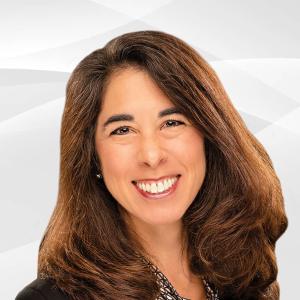 Herndon Campus
1630 East Herndon Avenue
Fresno, CA 93720
Your LeanMD Team
An ongoing partnership between you and the LeanMD Care Team, along with access to proven weight loss medications, ensures that you have the physical and mental support you need for as long as you need it.
Michele M. Schulz, M.D., Medical Director
Dr. Schulz is the doctor who thoroughly understands the genetic, biological, environmental, social, and behavioral factors that contribute to obesity. Her comprehensive approach to treatment includes diet, physical activity, behavior change, and pharmacotherapy.
Medical Providers
Are either physicians, nurse practitioners or physician assistants who perform the initial metabolic consultation as well as the follow up consultation when you transition from weight loss to weight maintenance.
Mentors
Are highly trained staff who meet with you weekly monitor your body composition. Mentors continuously consult with our Medical Providers regarding your progress and any issues that may arise. Guiding you through each step of your wellness journey, mentors are your go-to resource for tips and strategies to make this a successful and positive experience for you.