Phase I:
First, you'll meet with our LeanMD Medical Provider, Michele M. Schulz, M.D, for an in-depth evaluation of your current physiology and body composition. Next, you'll visit weekly with a trained LeanMD Mentor who will guide you through the LeanMD program and work with you to develop a custom strategy to meet your weight loss and fitness goals.
You'll also receive:
FDA-approved appetite suppressant medications (optional)
A supply of specially formulated LeanMD supplements
All the support you'll need throughout your weight loss journey
Phase II:
Once you achieve your weight loss goal, you'll be guided through a careful transition to the specific caloric level and macronutrient ratios you'll need to sustain your new weight long-term. This helps prevent the rapid rebound weight gain so common among other medical weight loss programs. You'll also continue gaining our best tips and tools for maintaining your weight. And all the while you're enjoying real food and real choices!
Phase III:
As a member of the Sustainable Loss Program, you'll benefit from a built-in monitoring and support system that will make it much easier for you to maintain your new weight permanently.
The program features:
Monthly visits with your LeanMD Mentor for body composition analysis and counseling
Education on the LeanMD Sustainable Loss Diet
You'll also learn how to actively manage your weight using Dynamic Calorie Balancing. Plus, in the event that you do regain weight and need more intensive support, the program includes a Rapid Rebalance bonus to get you back on track fast!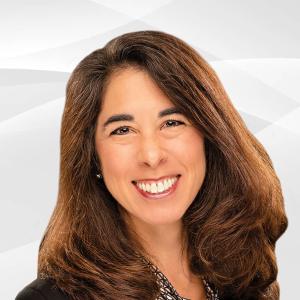 Herndon Campus
1630 East Herndon Avenue
Fresno, CA 93720
Your LeanMD Team
An ongoing partnership between you and the LeanMD Care Team, along with access to proven weight loss medications, ensures that you have the physical and mental support you need for as long as you need it.
Michele M. Schulz, M.D., Medical Director
Dr. Schulz is the doctor who thoroughly understands the genetic, biological, environmental, social, and behavioral factors that contribute to obesity. Her comprehensive approach to treatment includes diet, physical activity, behavior change, and pharmacotherapy.
Medical Providers
Are either physicians, nurse practitioners or physician assistants who perform the initial metabolic consultation as well as the follow up consultation when you transition from weight loss to weight maintenance.
Mentors
Are highly trained staff who meet with you weekly monitor your body composition. Mentors continuously consult with our Medical Providers regarding your progress and any issues that may arise. Guiding you through each step of your wellness journey, mentors are your go-to resource for tips and strategies to make this a successful and positive experience for you.